PahelaBaishakh, also known as Bangla Noboborsho, is in fact the first day of Bengali calendar. In Bangladesh, it is celebrated on 14 April as a national holiday.The University of Creative Technology, Chittagong [UCTC] wore a new bridal-look on Pahela Baishakh 1426!
This special day commenced with the rally where the exceedingly esteemed Founder of UCTC, Mr. Mohammad Osman, respected Chairman, Mr. Mohammad Nabiul Alam Talukder, revered Vice-chancellor, Professor Yunus, respected Registrar, Professor Dr. Sheikh Sirajul Islam, the venerable faculty members, guests and the students were present.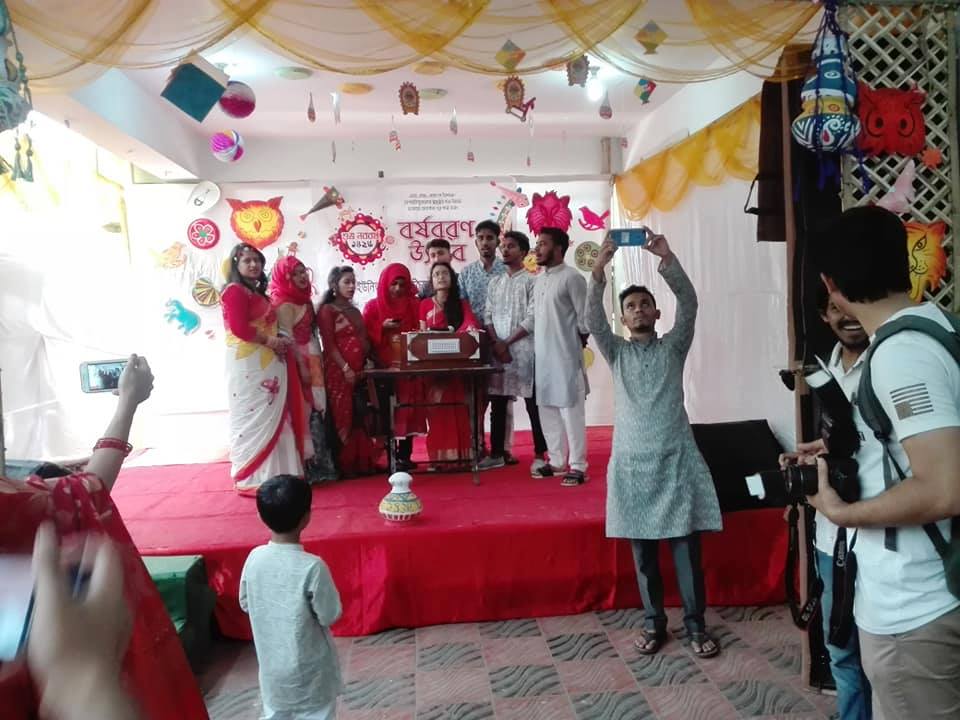 Right after the rally, a dazzling and colourful cultural programme was inaugurated by the illustrious Founder of UCTC in the presence of the admired personalities and the teachers. Many of the teachers also shared their views with reference to Pahela Baishakh. Nonetheless, the cultural programme was a stunning one for sure! It goes without saying that the participants in the programme were students from all the departments. It included performances of diverse sorts such as, dancing, singing, ramp show, mini-drama, mime, poetry recitation and the like! It is worth mentioning that Mr. Md. Ziaul Haque, Assistant Professor of English, recited a self-composed Bangla kurine [poem of twenty lines] titled, "Pahela Baishakh: Ronger Melay, Praaner Khelay!". He also sang a few lines of a very popular Bangla song on that occasion!
The cultural programme came to an end at 4:30 p.m. with the positive hopes and dreams to relish in the days to come. Nevertheless, all the credit goes to the students of UCTC! Without their spectacular efforts and intense hard-work, it would never be possible to translate the dream of observing an enchanting Pahela Baishakh into reality!